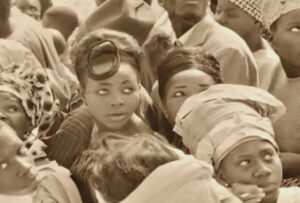 The First World Festival of Negro Arts (1966, 40 mins.) is the official documentary film of the festival held in Dakar, Senegal in 1966. Over 2,000 writers, artists and performers from Africa and the African Diaspora participated in this historic event. The film features Duke Ellington, Langston Hughes, Alvin Ailey, Aimé Césaire, Leopold Senghor and many other artists, performers and dignitaries from thirty countries. A Black History treasure.
"Formally titled the Festival Mondial des Arts Nègres (and popularly abbreviated to FESMAN), this festival is one of the most significant and expensive cultural manifestations to take place in the Global South. FESMAN was a landmark achievement for the newly-independent nation of Senegal and the occasion became the reason for Greaves' first trip to the African continent. Spanning three weeks in April of 1966, approximately 2,000 musicians, dancers, artists, singers, poets, playwrights, and intellectuals participated in some aspect of the festival before an international audience comprised of representatives from Africa, the Caribbean, Latin America, North America, Europe, and Asia.
Most of the main attractions of the festival receive some screen time in Greaves' film: an exhibition of classical African art (art nègre) from collections around the world; a second exhibition of modern and contemporary artwork that represented the experimental, genre-bending art being developed throughout Africa and its Diaspora; a dynamic performance schedule that filled several spaces throughout the capital and featured all styles of singing, dance, and theatrical productions; and a rigorous colloquium that gathered premier philosophers, authors, and cultural critics whose writing sought to define Blackness.
The festival as a whole, as well as these individual components, has come to be regarded as a major touchstone for fields of inquiry ranging from network-building in the Global South, to debates on Pan-African philosophy, to culture as soft power during the Cold War. As with historical World Fairs or Expositions Universelles, these enormous national exhibitions with international participation are so multifaceted that it is daunting to attempt a succinct summary of the sights, experiences, and statements that shape them.
But amidst the constellation of news reports, personal accounts, and historic photographs, Greaves' film remains one of very few audiovisual records of this important world event. And while other films were produced by the Soviets, Italians, and Romanian crews of various sizes and skills, The First World Festival of Negro Arts became the most distributed version because of the reach of its commissioning body (the United States Information Agency, or USIA). This particular film walks the line between the storytelling of a consummate filmmaker and the nostalgia of an African-American visiting the continent for the first time."
–Excerpt from a forthcoming essay by Joseph Underwood in "William Greaves: Filmmaking as Mission" (Columbia University Press, 2021)
"You have to realize that the reason why I went into motion pictures was to make films like The First World Festival of Negro Arts. It was the first opportunity I had to make films that expressed a black perspective on reality. Until then I had not had access to financing which would permit that."
–Excerpt from "William Greaves, Documentary Film-making, and the African-American Experience" by Adam Knee and Charles Musser (1992) in Film Quarterly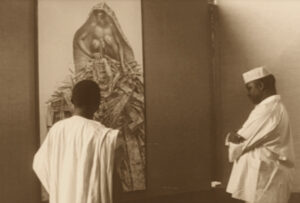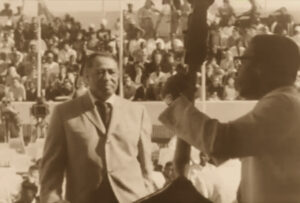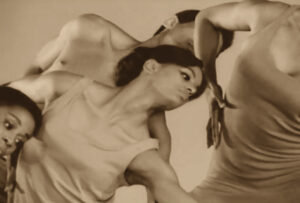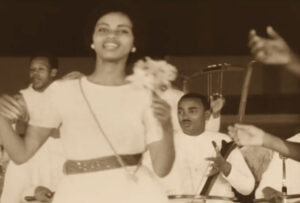 For DVDs, please see the Purchase/Stream page.
Watch the clip (for free) or rent the full film below: