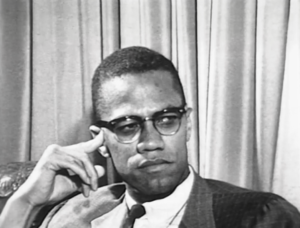 Malcolm X: Nationalist or Humanist? (1967, 14 mins.) explores the life and evolving political philosophy of this dynamic and controversial African American leader. The film focuses on Malcolm X's later speeches and interviews as he returns from Mecca and begins his transition from Nation of Islam minister to radical independent Black leader. It features an exclusive interview with his widow, Betty Shabazz, filmed shortly after his assassination on February 21, 1965, as well as archival footage of mourners waiting outside the funeral home to pay their respects to their fallen leader. Malcolm X: Nationalist or Humanist? was produced and directed by Madeline Anderson, narrated by Wali Saddiq and executive produced by William Greaves for NET's Black Journal.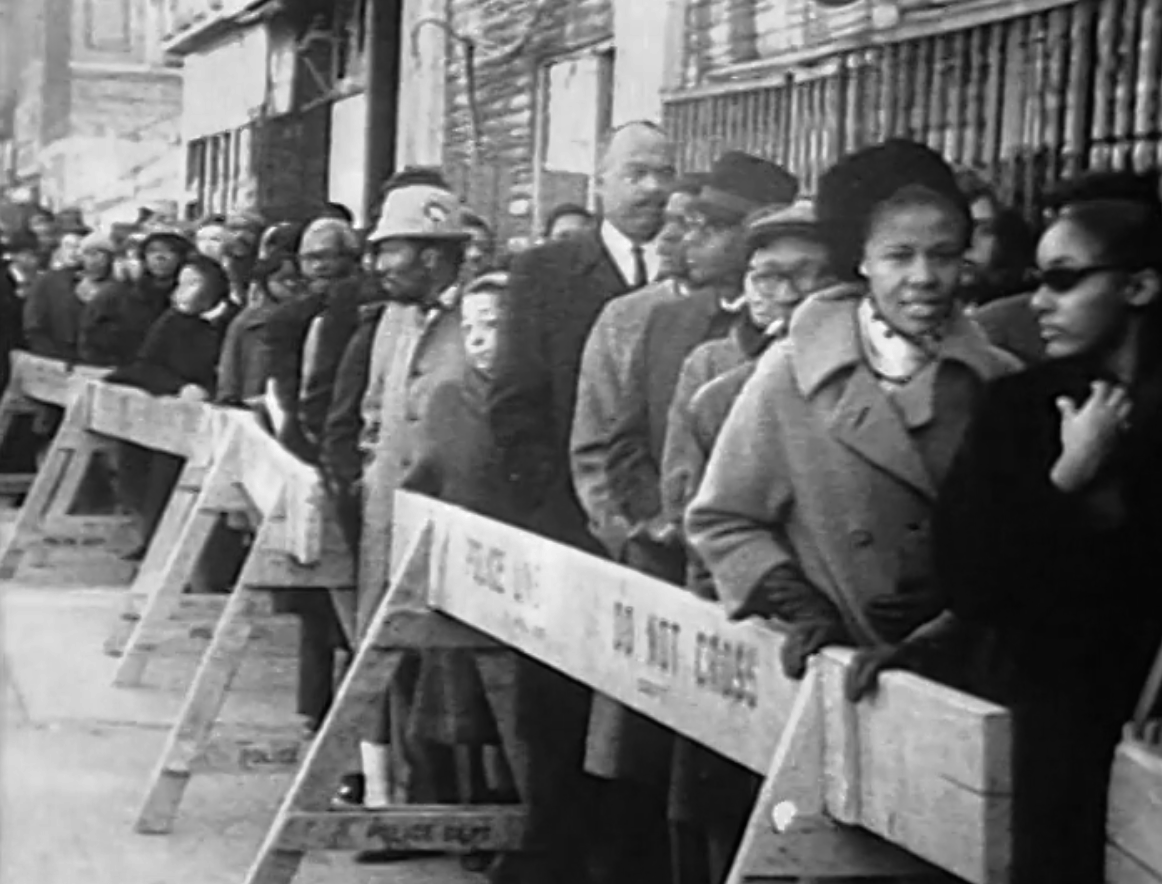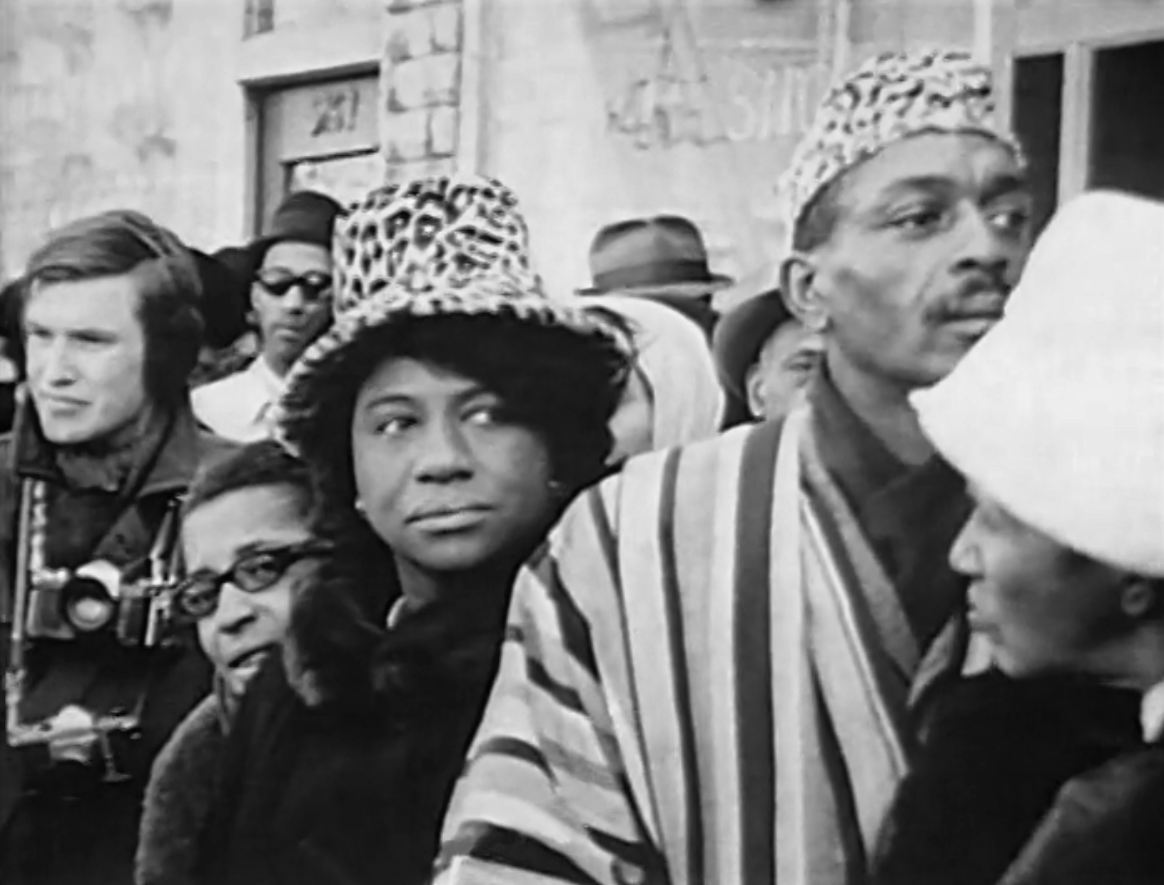 "Michael T. Martin: In the piece "Malcolm X: Nationalist or Humanist?" you problematize the prospect of integration in America. Did you share that view, as Malcolm did, during that period of the struggle for civil rights?
Madeline Anderson: I think every black person in America did then and even now questions it? We move forward by the law and then, in many instances, the law is not complied with. We go backwards. What happened in Florida during the last [presidential] election is a case
in point, even though Johnson signed the Voting Rights Act in 1965. Do you see what I'm saying?
MTM: African Americans were denied the vote.
MA: They were denied. We make strides but if they're not enforced we continue to struggle. Sometimes I wonder will the struggle ever be over? I think it will but maybe not in my lifetime, but I think it will."
–Excerpt from "Madeline Anderson in Conversation: Pioneering an African American Documentary Tradition" by Michael T. Martin. The full text can be found on the Reviews page.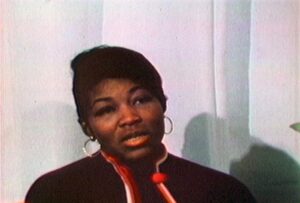 "First of all, Bill was an artist. He brought a sense of artistry to the way we made films. The young producers on the series were not afraid to experiment and Bill wasn't afraid to let them. So some of the pieces weren't really done in a newsreel style. They were done as little films…. What Bill inspired in us was that this was our golden age. This was the golden age for black input into the media, as film producers, directors, cameramen, and all of the aspects that go into making films."
–Filmmaker Madeline Anderson, as quoted by Craig Hubert in "The Revolution Was Televised: On the Legacy of Black Journal", Blouin Art Info, February 11, 2015. For the full text, see the Black Journal page.